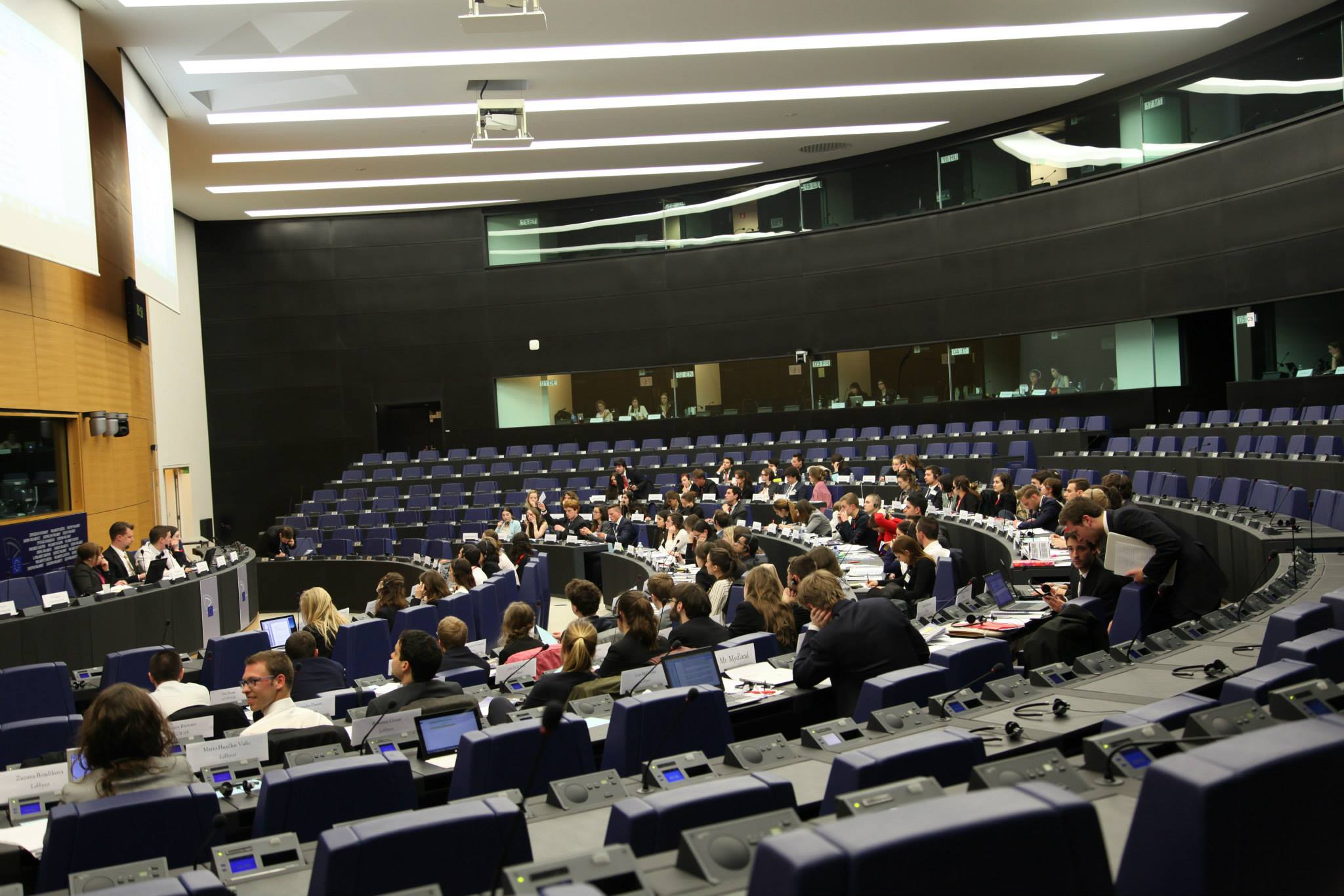 Parliament Session in the faction room of the European People's Party in the European Parliament in Strasbourg. Copyright by MEU Strasbourg on Facebook.
It's Sunday and it's already two weeks that I've been in Strasbourg. The simulation of the EU parliament has been great. I thought initially that I would blog every day of the week, but I resigned from this idea already after my post to day 1 in favour of sleeping at least five and a half hours per night which have been in any case too few.
I wont try to reproduce in detail what we have been doing. There has been an enormous schedule of sessions in the parliament and a social program in the evening. Usually, we got up by 6:20 am to pass the security at the European Parliament entrance before 8 am. We left the parliament around 6 pm. So what happened in between?